The Town of Twillingate is a tight-knit community of 2,196 on the north-central coast of Newfoundland and Labrador.
Twillingate wasn't discovered. It's been lived in and loved for all of time. The island has a rich history, handed down through generations. We boast a natural beauty, appreciated by all-comers from around the world. Here we live a vibrant, traditional lifestyle – where our people are connected to the land, sea, and each other.
The Town of Twillingate administers all the services for the residents, from roads and recreation, to water and emergency services. And while these necessities are the foundation, the town continues to strategically build the local economy through diversification, tourism initiatives, and thoughtful planning.
With our feet firmly rooted on the island, and our eyes set to a future as expansive as the horizon, the Town of Twillingate offers residents a modern way of life, in a small, tight-knit community.
A Deep History, A Bright Future
Icebergs, whales, and flocks of tourists ebb and flow but, together, the Town of Twillingate and its people are building a community welcoming to business, people, and the opportunities they will bring.
Here you can rediscover the iceberg capital of the world. Here you can rediscover the Town of Twillingate. Maybe you'll even rediscover yourself.
(L-R) Deputy Mayor Wayne Greenham, Councillor Lloyd Blake, Councillor Melissa Blackler, Recreation Director Grant White, Councillor Janice Barnes, Councillor Oliver Hynes,  Mayor Cyril Dalley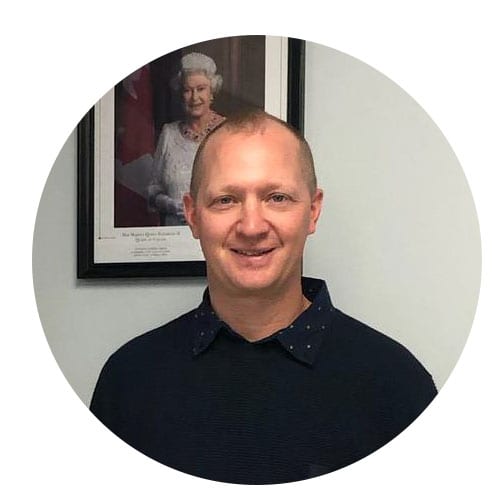 Mayor Grant White
I was first elected to council in 2014, and became mayor in 2017 and I serve on a number of committees of council. Born in Twillingate, and raised throughout the province, I returned to Twillingate after completing a Bachelor of Science in Forestry at the University of New Brunswick and also earned a diploma in Conservation Law Enforcement. I currently works as a Fish and Wildlife Enforcement Officer. Today, I live with my wife Julie and three children in Twillingate. A dedicated volunteer, I continue to give back to his community and am proud to be part of a team that makes sound decisions and addresses key priorities and goals of council and community residents.
Contact Mayor Grant White at
twillingatemayor@gmail.com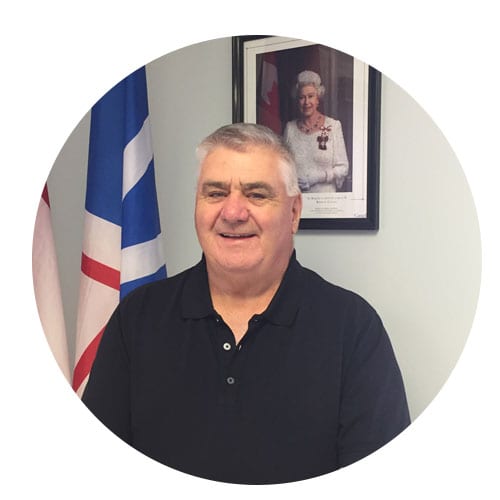 Mayor Cyril Dalley
As a third-term Deputy Mayor, elected four times, I serve as Chair of the Finance and Fisheries committees and member of the Health Centre advisory committee. Born and raised in Twillingate, the fishery has been a cornerstone of my life, having worked first in fish harvesting, as a fishplant worker, and since 1994, as a Science Technician in several fishery programs. I'm also vice-chair of the Twillingate Arts Centre, a member of Central United Church Board of Management and in my spare time you'll usually find me reading or walking.
Contact Mayor Cyril Dalley at
browneyscove@gmail.com.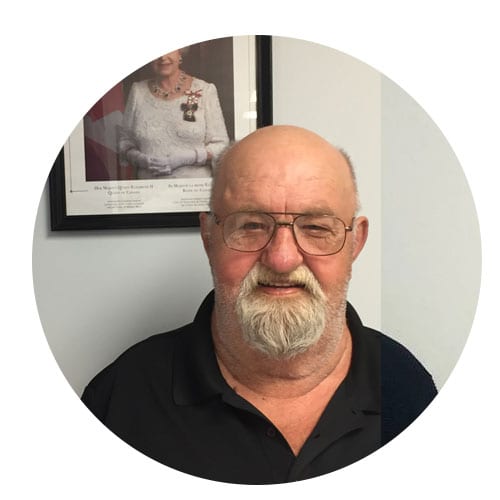 Councillor Lloyd Blake
Elected to council in 2003, I have served the Town of Twillingate for more than 11 years. I have served on a number of committees including Fisheries, Tourism and Development. A resident of Twillingate since 1974, I was a business owner for nearly 27 years with my wife. Since retiring I spend most of my time building model boats and other projects for my grandchildren. I continue to have a great interest in what's occurring in and around our community. I've made this contribution to our town's development and look forward to continuing to serve the Town of Twillingate for years to come. Contact Coun. Lloyd Blake at
councillorblake@gmail.com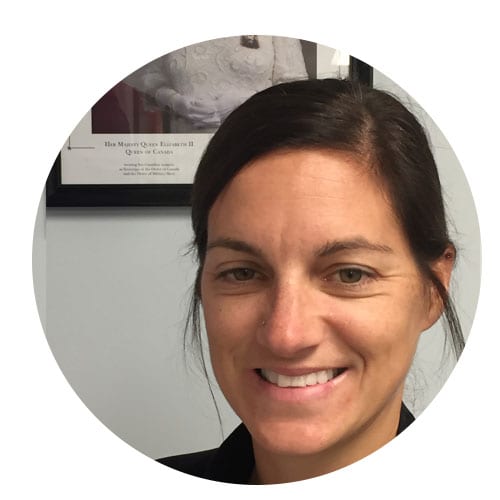 Councillor Melissa Blackler
A new councillor, I was elected in 2017 and sit on the Finance and Recreation committees, as well as represent our town on the Fish, Fun, and Folk Festival and Hospital Pond Committees. I'm heavily involved in the community, as a volunteer coach in minor hockey, and hosting the annual Remembering Robbie event which is a 5k Walk/Run for Mental Health. By day I'm a physical education teacher and coach at J.M. Olds Collegiate. When I'm not working, I like to be physically active, running, hiking and playing various sports and attending lots of scheduled activities with my two young children.
Contact Coun. Melissa Blackler at
blacklermelissa@gmail.com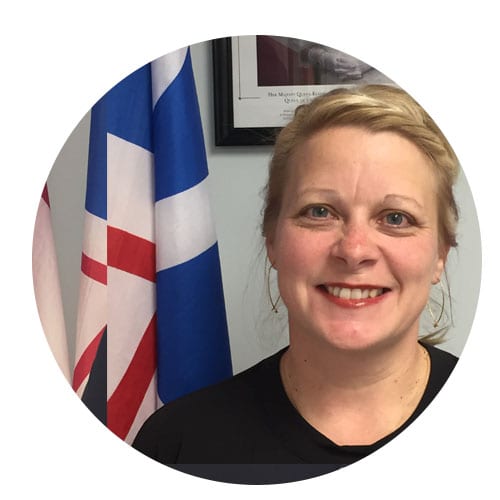 Councillor Janice Barnes
While not a Twillingate native, I've been living and working for the community for nearly two decades as a Licensed Practical Nurse at the Notre Dame Bay Memorial Health Centre and in my own footcare company. Since moving to Twillingate I have married and had a family and can't imagine calling anywhere else home. I am proud to serve as a councillor representing the needs of those in Twillingate. Contact Coun. Janice Barnes at
twillingate.janicecouncillor@gmail.com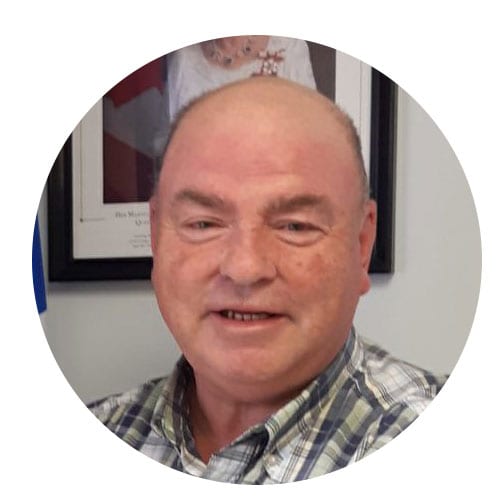 Councillor Oliver Hynes
A councillor for more than 25 years, and serve on the Recreation, Public Works, and Planning and Development committees. I'm heavily involved in the community including the Salvation Army Corps Council, and the Bayview Sports and Wharf Committee. I have worked as a guard at the RCMP Detachment in Twillingate, but have been working as a salesman for the Waterside Fish Market since 2009. I have played organized sports for many years, and am deeply committed to the work we do as a council in Twillingate. Contact Coun. Oliver Hynes at
councillorhynes.twillingate@gmail.com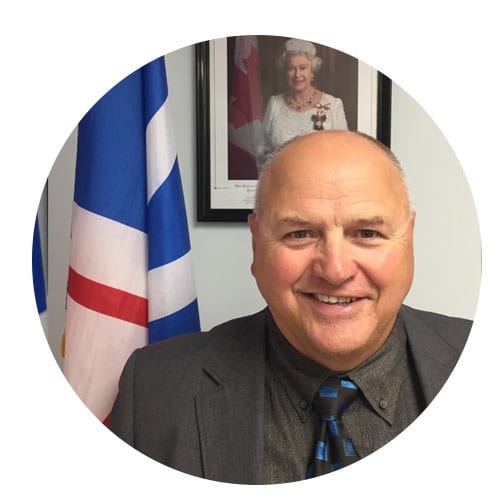 Deputy Mayor Wayne Greenham
A councillor since 2017, I serve on the Fishery and Finance Committees, Chair the Public Works Committee, and am the council liaison to the fire department. I ran for office because I consider myself to be a leader and a long-term thinker, prepared to build our community for the future. I take pride in working with this council, carefully considering others' opinions in administration and decision making. When I'm not at council, I like to spend my time playing sports, fishing, hunting, and travelling. I enjoy sports, fishing, hunting and travel. Contact Deputy Mayor Wayne Greenham –
wbgtherock@gmail.com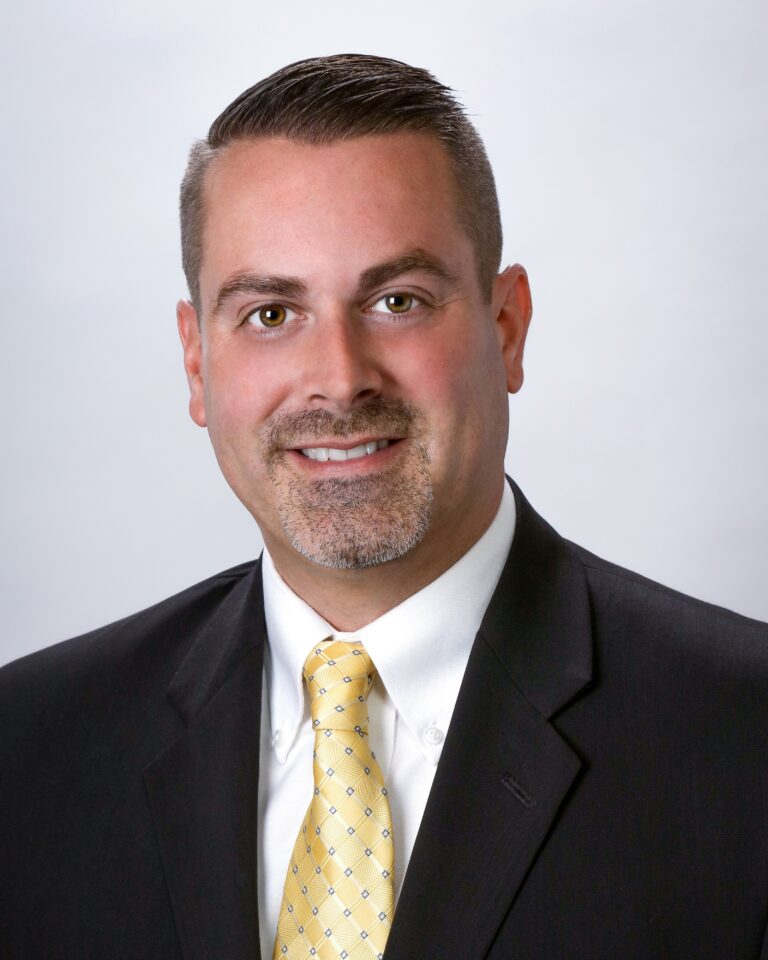 Jonathan Galgay, CAO
With over 15 years' experience in the areas of public policy and administration, Jonathan has previously worked with the Newfoundland and Labrador Provincial Government in the departments of Justice and Public Safety, Health and Community Services, and Fire and Emergency Services. He also served as a Legislative Advisor in the House of Commons, Ottawa as well as Operations Manager with Nunacor Development Corporation, Happy Valley – Goose Bay. In addition, Jonathan was elected as Councillor with the City of St. John's. He served as Chair of Finance and Administration, Public Works, and Regional Fire Services. He has served on over 15 boards on the national, provincial, and local levels; including the Federation of Canadian Municipalities (FCM), Grand Concourse Authority, and Municipalities Newfoundland and Labrador (MNL). Jonathan has a Bachelor of Arts Degree in Political Science & Sociology from Memorial University of Newfoundland. Jonathan is married to Taracetta (Butt) of Forteau, Labrador. -
j.galgay@townoftwillingate.ca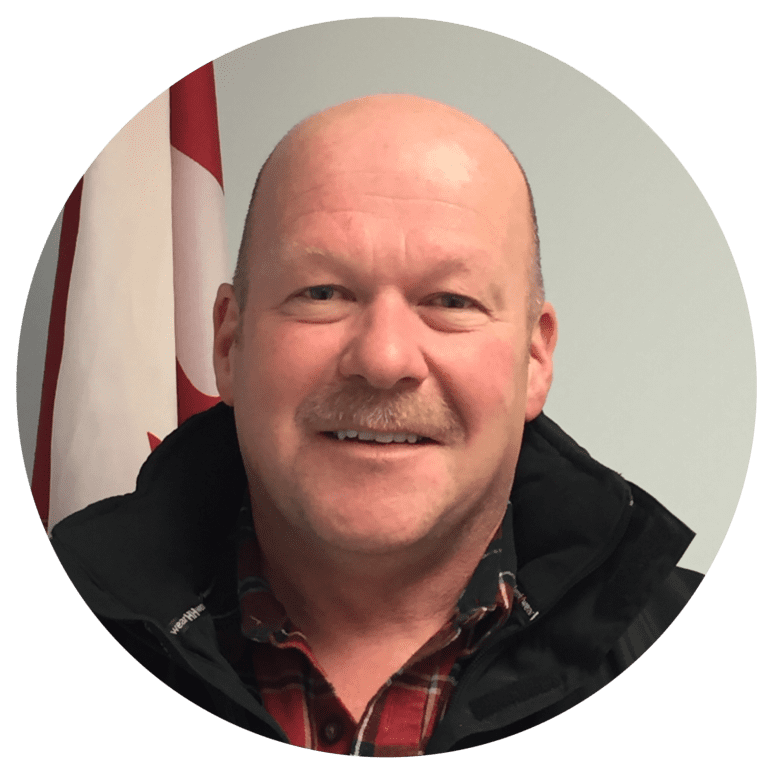 Craig Clarke, Fire Chief
The Twillingate Volunteer Fire Department was established in 1968. Currently, there are 30 active members. Our firefighting equipment include 2 one thousand gallon pumper trucks, 2 rescue vans and one 4x4 pick up truck all fully-equipped with modern firefighting equipment. Fire Chief Craig Clarke joined the fire department in 1987 and in 2010 became Fire Chief.
Contact Coun. Craig Clarke at
FireDepartment@townoftwillingate.ca